Hello everyone!
It's that time of year again! I've come across so many new beauty favourites this year and I can't wait to share them with you!
This year I've been using so many Lush products and I just can't get enough of them. My first favourite is
"Honey I washed the Kids"
soap. This soap smells so sweet and yummy, just like honey. I use this everyday and sometimes I use it as a face wash too. It also comes in a shampoo/shower gel. There is also a honey shampoo bar called
Honey I washed my Hair.
I love he smell it leaves in my hair and the shampoo bar is very long lasting. I'd definitely recommend these from Lush.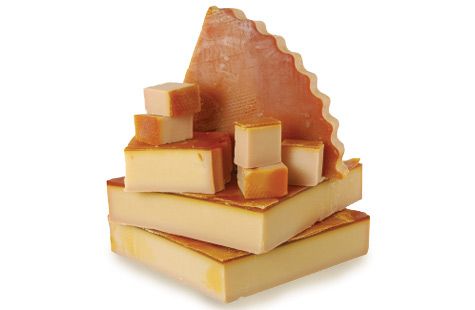 (Image: google images)
I've also been loving the
So...? Fragrances
and body sprays. I bring the body sprays in my handbag when I'm on the go. Which I would definatly recommend. They have released
So...? Burlesque fragrance
which I love. I like wearing this sultry scented perfume on a night out. I'd recommend this one girls!
(Image: sowithattitude.co.uk)
Next up is the
Nivea moisturiser
. You apply this at the end of your shower. It
absorbs the water
into your skin and leaves your skin super soft. It ha a delicious smell of cocoa butter.
I've been using castor oil almost every night this year for eyelash growth. I can really notice a difference in the length and thickness of my eyelashes. Try it!


Liz Earl Hot Cloth Cleanser
I've been using the Liz Earl hot cloth cleanser near the end of 2014 and I had to include it on my 2014 favourites. It's very
moisturising
and gentle on the skin and removes all my makeup so effortlessly. I can't live without it!
(Image JohnLewis.com)
Garnier Micellar Water
I featured this in my 2013 favourites last year and it's still a favourite of 2014. I've repurchased this product many times and I can't live without it. This Cleansing water is a 3 in 1 product. It
removes makeup so effortlessly
(even eye makeup), it cleanses and soothes the skin. It's my
eyemakeup remover, cleanser and toner in one.
I like to remove my eye makeup with this and then use my Liz Earle cleanser to remove the remainder of my makeup.
L'oreal Elvive Extraordinary Oil
This product has also been in my favourites for a long time.
I use this every time I wash my hair before I blow dry it. I helps tame flyaways along with keeping my hair nourished. Definitely my Holy Grail hair product.


Aussie 3 minute Miracle
Another favourite I've had for years and years. I've tried so many other deep conditioning treatments and I still find myself repurchasing this one.
I'm sure everyone has tried or even heard of this product before. I love the feeling of super soft hair. I've gotten so many compliments on my hair and how healthy it looks. I think it's definitely down to using this product.
MyChelle Serious Hyaluronic Firming Serum
I first heard of this brand when I came across it in Clerys in Dublin. This company specialises in facial skin care using natural products. The lovely sales assistant did a skin assessment report and recommended this product for my skin. I've found that this serum has been perfect for my skin and my skin looks so bright and vibrant after using it every night. I've been using it for about 6 months now and there is still so much product left in the bottle! I'd reccommend looking this company up!
Cocoa Brown 1 hour tan
This has been my holy grail tan for the past 2 years or so. I use this tan for special occasions and nights out. Its very long lasting and doesn't have the bad tan smell like many other tans.
Johnsons Baby Powder
Believe it or not but I have been using baby powder in replace of dry shampoo for a while now. I find that baby powder works much better at keeping your hair fresher for longer and this tiny travel sized bottle is lasting me months. I'm sure women were using baby powder long before dry shampoo came along! Well worth a try!
What have been your favourite beauty products of 2014?
Let me know down in the comments below!
Shawna
xoxo